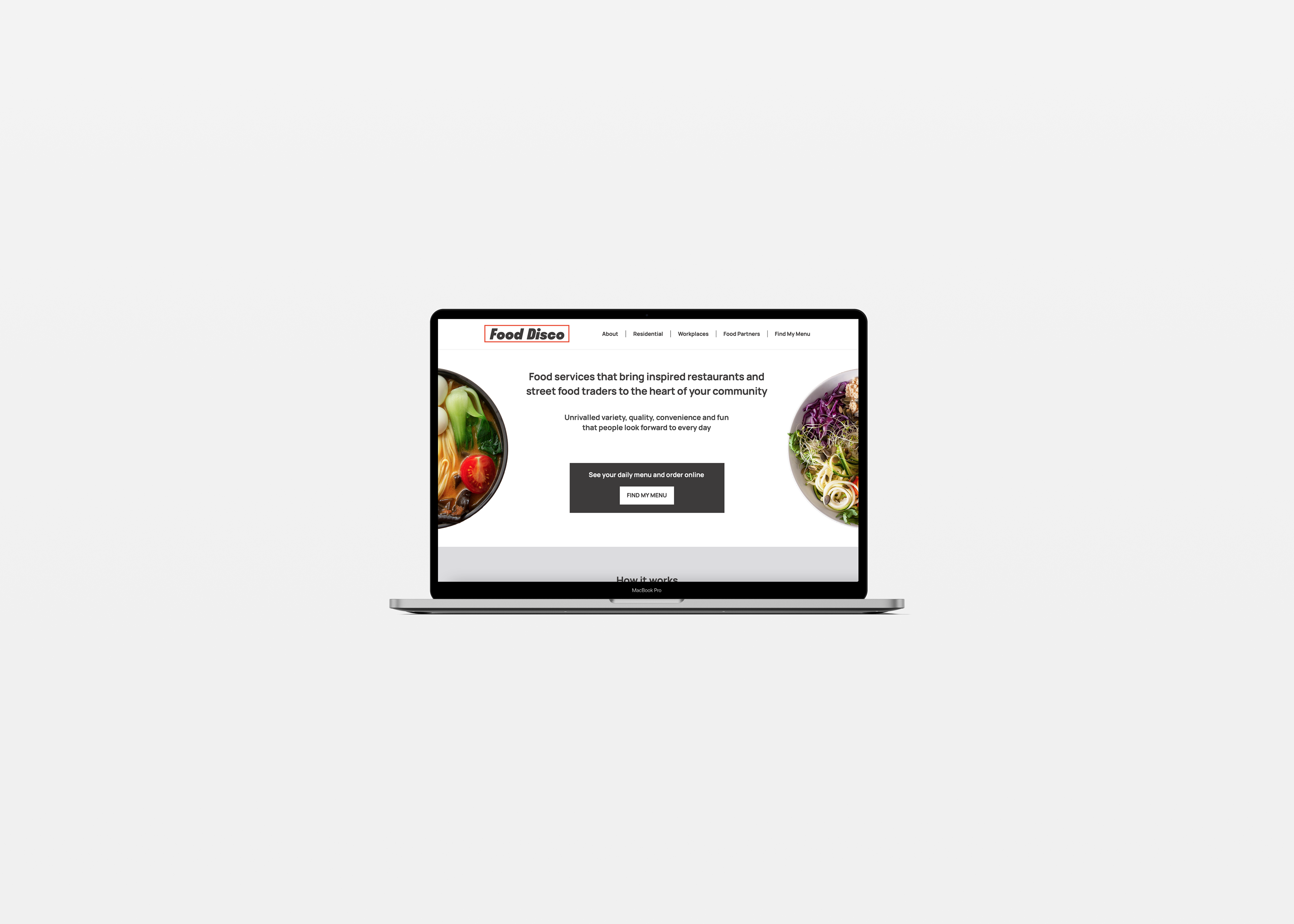 Food Disco is a food service with onsite popup solutions and a rotating food-partner system, connecting restaurants with hard-to-reach communities.
Having an already established branding, they were looking to expand their online presence with a website, marketing materials and a bespoke booking/ordering system.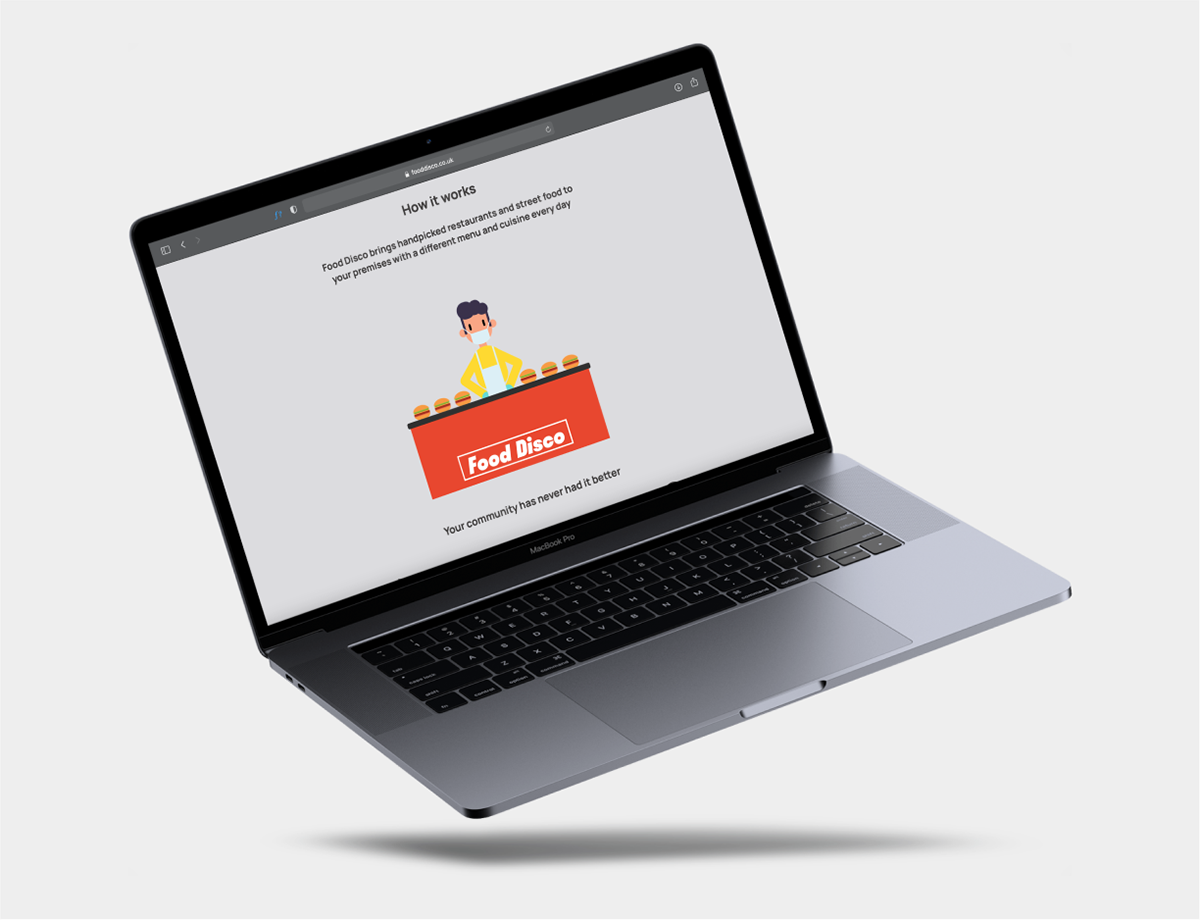 To strike a balance with the colourful branding, we decided to use muted colours and simple, blocky compositions on the website, only displaying strong colours in food photography or food-partner shots. For the original ordering system, menus and email designs, I carried over the same visual language.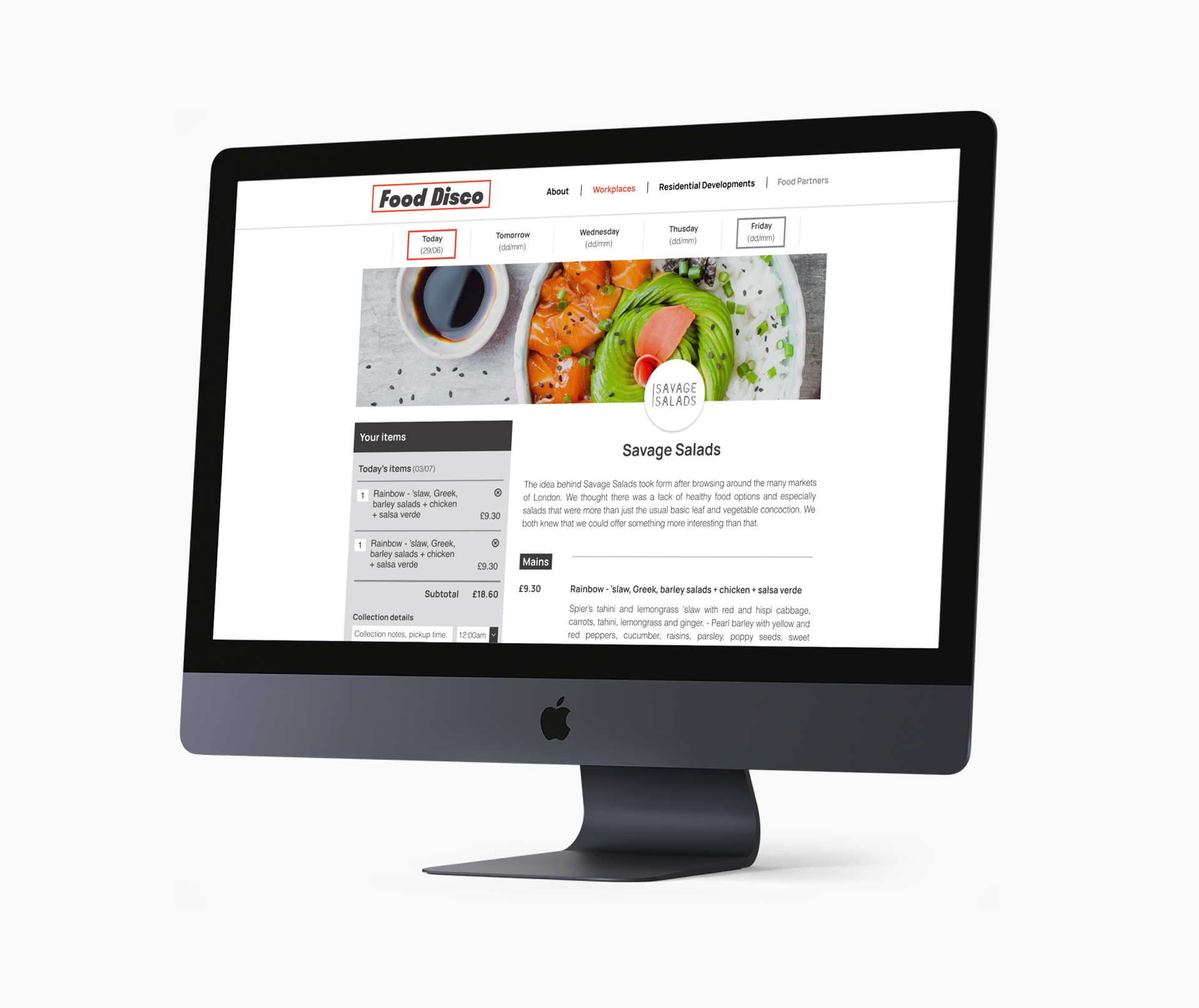 Multiple presentations have also been produced for internal, promotional and fundraising purposes.