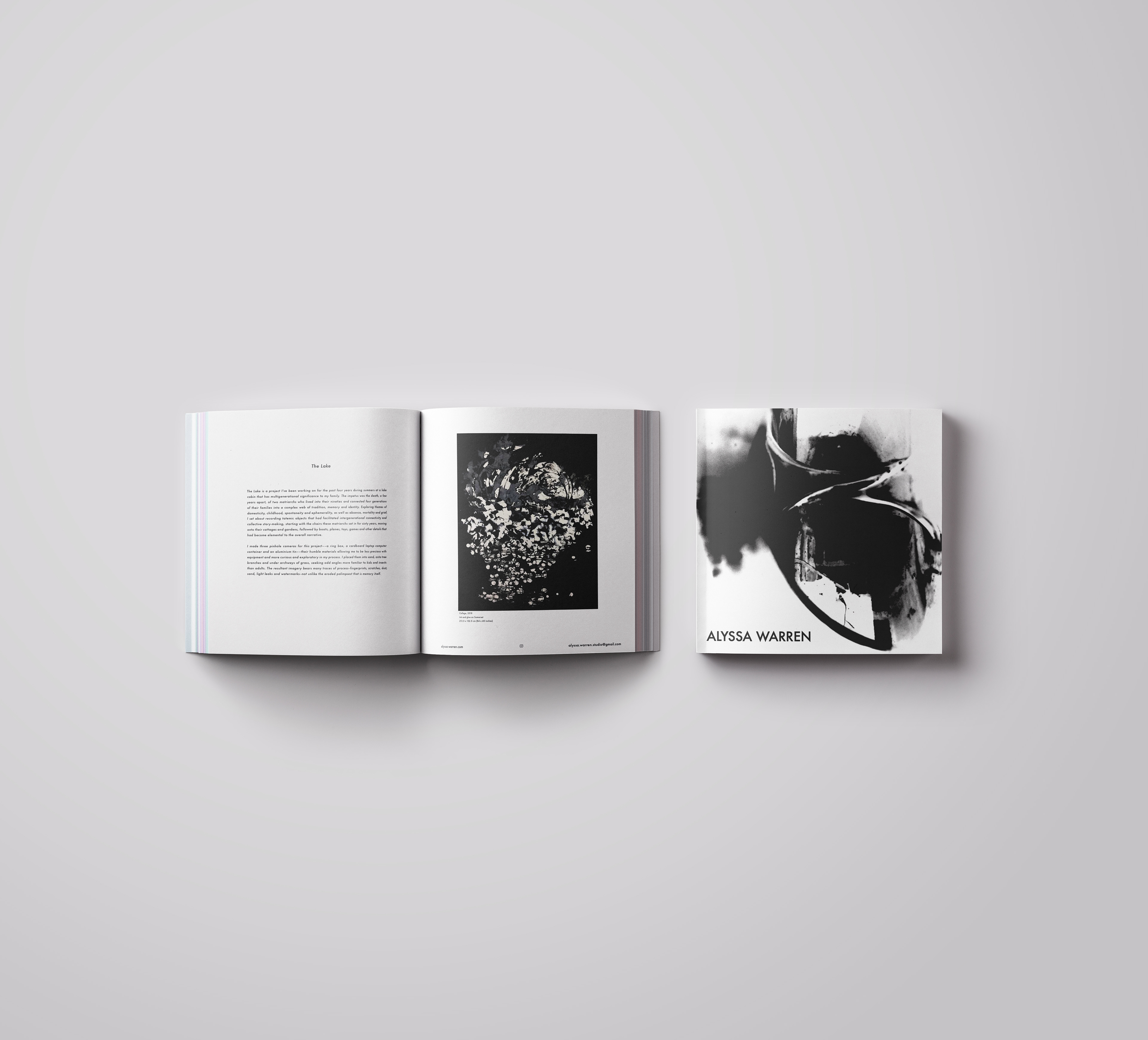 Alyssa Warren
is a contemporary artist, photographer and writer. Her works are often focusing on analogue and alternative photographic processes.
To establish a consistent presentation of her creative projects, we worked on multiple portfolios and commissions.
A minimal and clean composition, along with delicate sans serif typography was used to let her artworks dominate, creating the feel of a modern gallery on screen and on paper.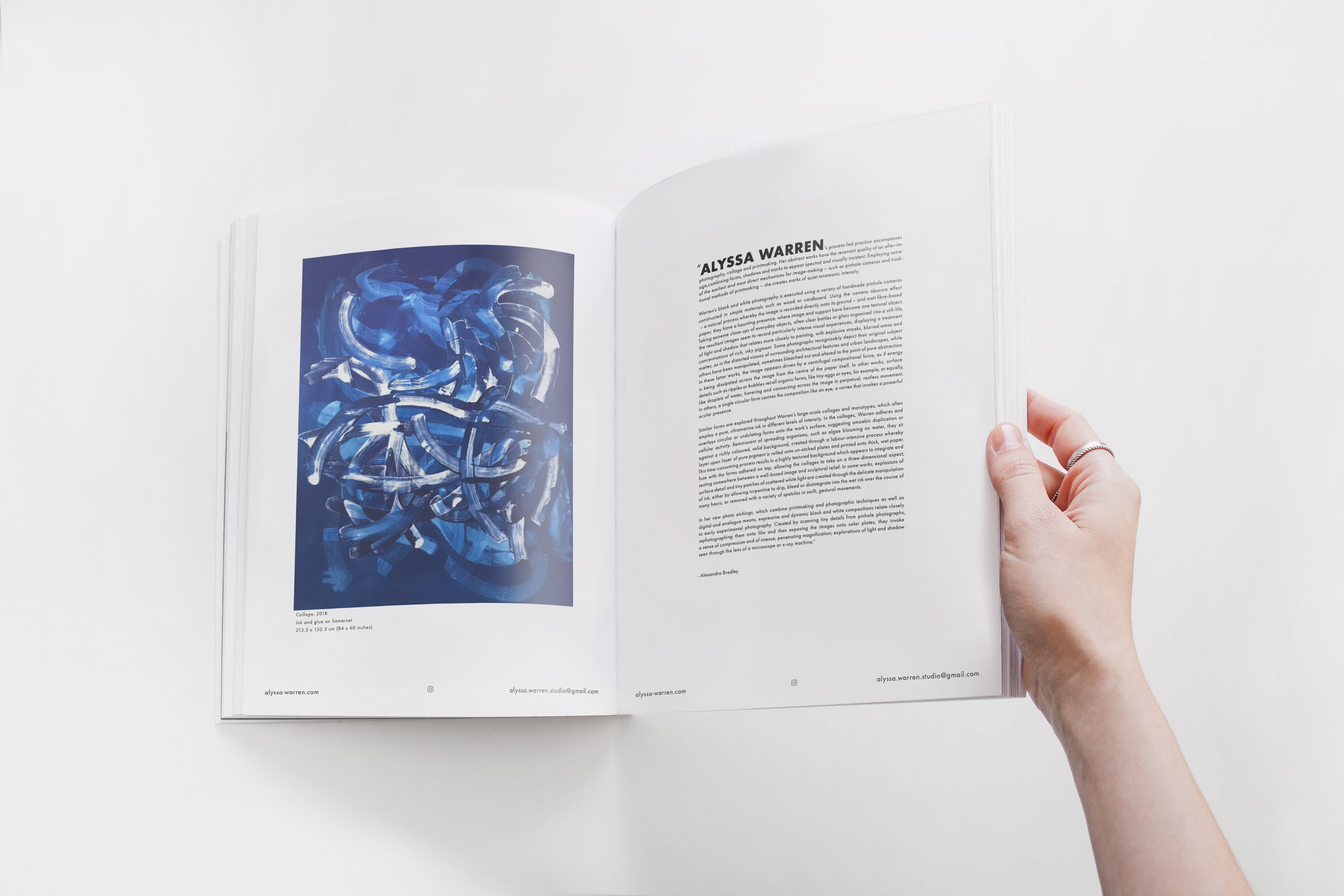 Our most recent work has been to design a bespoke "flyer" for her 100-photo series, focusing on the relations between individual photographs. To maintain this element of her work, we decided on an A0 sized print. Through a prototyping process, I designed a layout that can fold down into a postable A4 size, with the ability to be also displayed with, or without the accompanying text—just like a wall label at a gallery exhibition.