Petrus Arts is a holistic massage salon, offering a wide variety of health services.
They were looking to re-orientate their identity to feel more like a premium service, with the energy of a holistic health salon.
By lifting some elements from their previous design materials, we built a bold, rich colour palette with subtle and delicate composition to achieve a sophisticated look.

The golden "Petrus flower" logo mark was inspired by some earlier visuals used by the client, as well as details from their studio's imagery. Pairing this with strong, all caps serif typography, the logo works well in both light and dark environments, on towels or on business cards.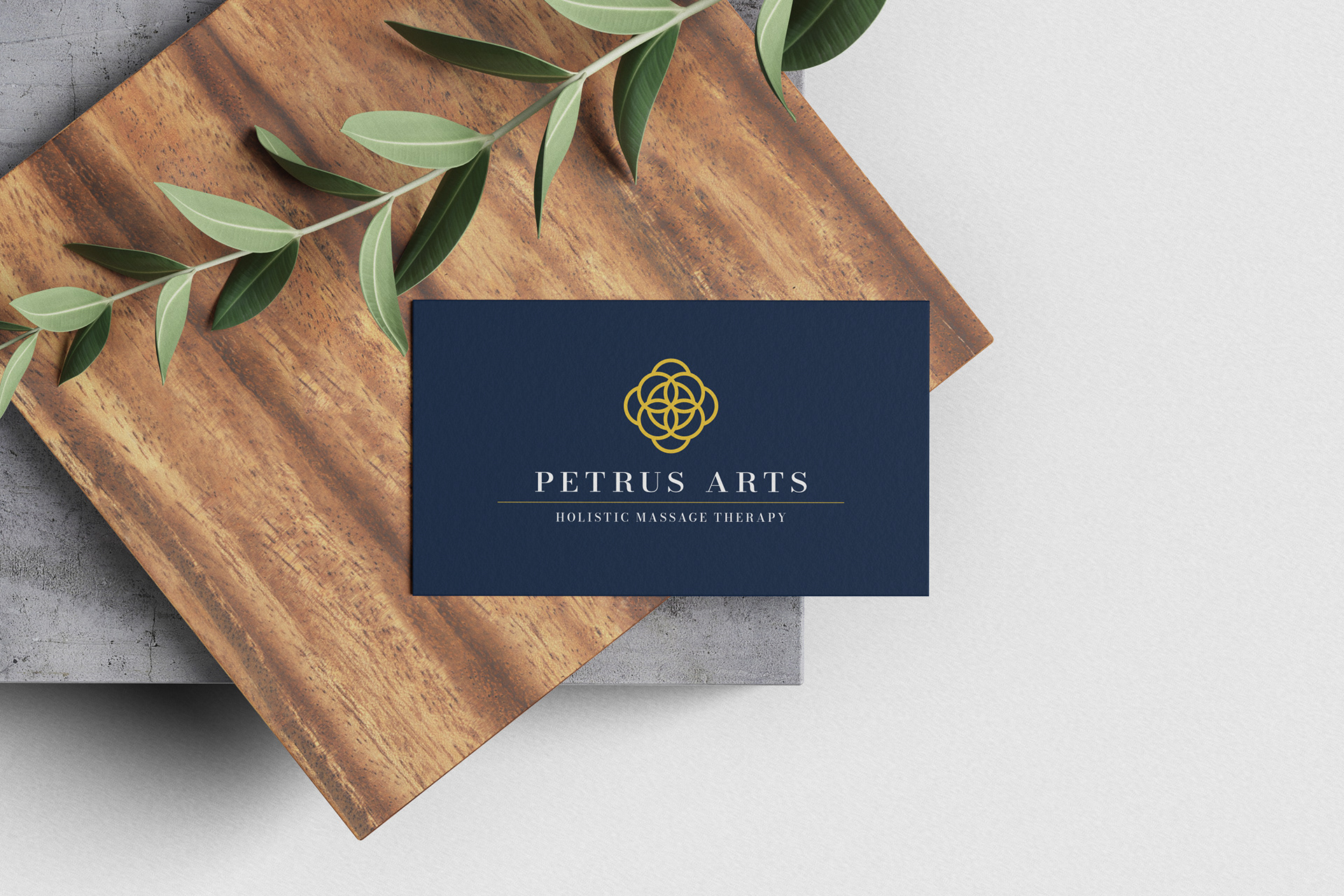 Their website was designed to further enhance the elegancy already established with their identity.